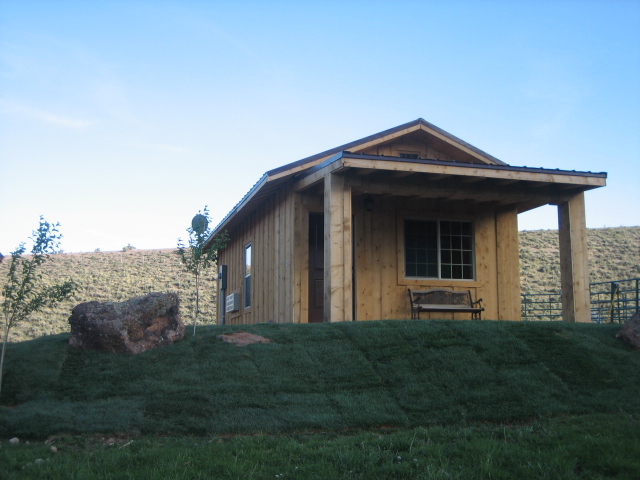 Cabins
Rose Ranch cabins are all two bedroom, one bathroom, and will sleep up to four people comfortably. Each cabin has a kitchenette which includes a bar sink, microwave, and mini fridge. Cable TV, heating, and A/C are a few more luxuries you will enjoy. We are confident you will find them to be clean, neat, and cozy.
While sitting on the front porch, you can enjoy the view of the green meadow which is big enough for playing games, picnicking, or large group and family gatherings. There is nothing more relaxing than watching the sun set over the red cliffs all the while listening to the refreshing sound of the Beaver Creek which runs just footsteps away. Rental rates start at $139 Per Night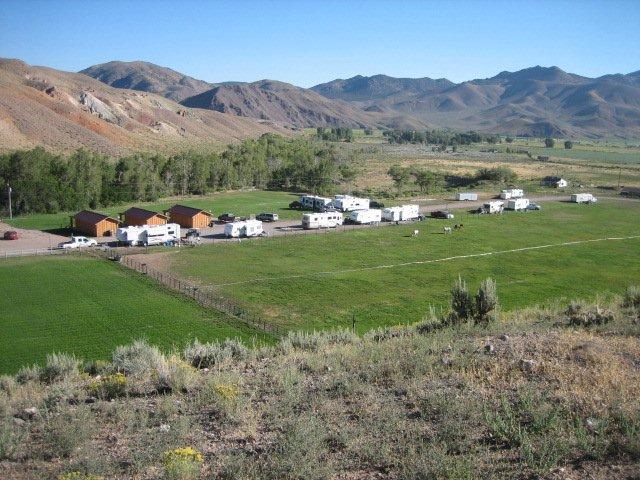 RV Park
We have full hook ups with sewer, water, and power (20, 30 & 50 amps). Our RV sites are easy to access. Right out your window are views green grass that give you that open wide feeling. You will have access to all that Rose Ranch has to offer including grassy areas to walk your dog (on leash), fire pits, showers, peace & quiet, and much, much more.
Looking for an inviting and comfortable place to pitch a tent? Rose Ranch has many different tent sites available. Whether you're coming with a group or would rather enjoy a quiet secluded spot by yourself, we can suit your needs. WE HAVE LOTS OF GRASS!!!
Tent sites $16 a night plus tax.
Campground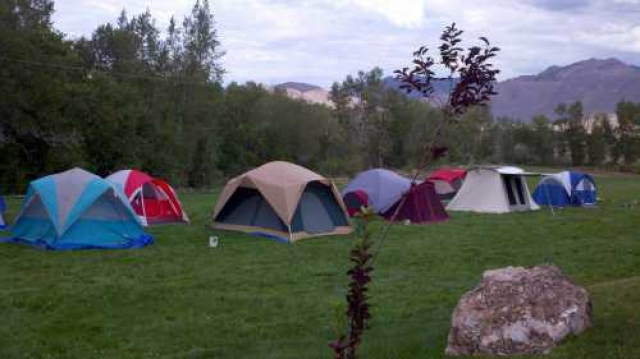 Rose Ranch has 2 campgrounds. Both are nestled in the trees along the Beaver Creek. There is plenty of room for pitching tents or just sleeping out under the stars. Each campground is secluded & private. Both are perfect for youth groups or family reunions. - Vehicle accessible - Access to restrooms & showers - Large pavilion available for gatherings - Tons of shade - Picnic tables - Fire pit in each campground - Affordable Please call for group rates.
Family Reunions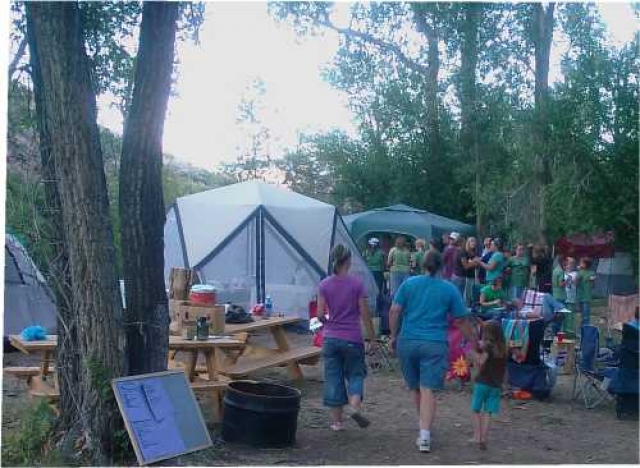 Family Reunions are one of our specialties. At Rose Ranch we are family oriented to begin with so we know some of the things you might be looking for. There is plenty of privacy. Even though the Paiute Trail is out the back door, that doesn't mean you can't get away from it here. There is omething for everyone. Plenty of space for kids to run & explore. ATVing, exploring the Paiute Trail by renting one of our new Polaris RZRs, hiking, fishing and more right on our ranch. There is Lots of grass. We have large grassy areas for sports & other activities. A place for everyone to gather. Large outdoor pavilion with tables & BBQ grill. Restrooms & showers. There are fire pits for evening activities such a marshmallow roasting or just sitting around enjoying company.
You will find that our cabins, RV hook ups, and tent sites are all close enough together, that no matter where you stay, you won't be left out of what's going on.
ATV Rentals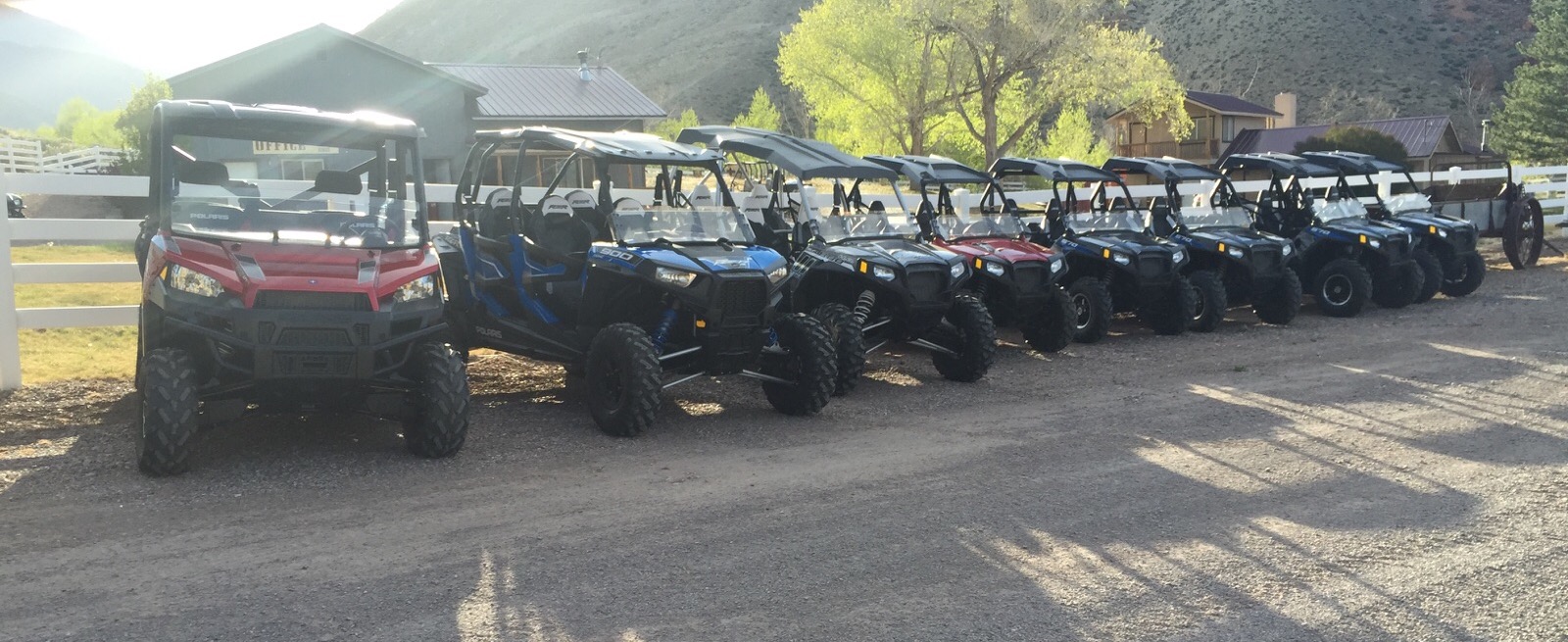 Rose Ranch is the #1 ATV Rental shop in Marysvale. We have the largest selection of ATVs for rent, as well as easy access to the Piaute Trail. We will deliver if you are staying in the Marysvale area.
2022 Polaris Sportsman with power steering $155/half day $195/day
2022 Polaris RZR 900 50" with power steering $185/half day $285/day
2022 Polaris RZR XP 1000 with power steering $195/half day $295/day
2022 Polaris RZR4 XP 1000 with power steering $225/half day $345/day
2022 Polaris Ranger Crew 1000 with power steering $225/half day $345/day
Check out all the rentals for the paiute trail at ATV Rentals